Everyone Welcomed

What have you ever done that was daring? Tell me, when have you ever been… feisty? brave? A risk-taker? courageous? Maybe even defied authority? Spoke up against an oppressor? Spoke up for yourself?

Call for Stories! Stories of anything you have ever done -- little or big -- that was gutsy, bold, brazen, outrageous or courageous. No event is too small. Something that when you think about it today makes you nod your head with pride, or even disbelief, and think, "Wow! I did that!"

The stories should be able to be read aloud in roughly 3 minutes or less. So one or two pages, as needed. You can tell us your name, or you can be Anonymous. Your risk- taking event does not have to be related to being queer/gay.

Some of the stories will be dramatically read at an upcoming celebratory event in the planning stage tentatively called 'Our Queer Stories', which will be held at Rossmoor at some future date. At that event, if you wish, you can read your story or we can have a dramatic reader coached to read your story well or just send it to us without having it read.

You don't have to decide yet. Everyone who wishes can share a story with another individual or publicly at the Open Mike with the whole audience. Probably the Gay Lesbian Alliance will sponsor the celebratory event.

Send stories to us by October 16, 2016
(sooner is nicer!)
Women's stories can be emailed to:  
bobbi.ThatTakesOvaries@gmail.com or if you want to talk about it, call Bobbi at 925 482.0812
​

Men's stories can be emailed to:

gerashlaw@aol.com 
or if you want to talk about it, call Jerry at 310 395.6298
​

Why We Are Doing This Event
We are planning this celebratory event to bring together LGBT men, women and allies from our community so we can get to know each other better. Stories are one way to enjoy and understand one another on a deeper level. Let's listen, laugh and cry together as we celebrate our triumphant survival in our own homes and in the wider world.    
BOBBI AUSUBEL
teaches Acting Our Lives:Performance Memoir class at Rossmoor through Drama Assoc. Of Rossmoor, wrote and directed the new play Autobiography of My Father recently produced here by The Giving Tree Club of Rossmoor. She is professionally an acting coach and theater director; also an activist, especially for girls and women. For ten years with the organization That Takes Ovaries, she led empowerment events across the USA. In countries across the globe she led Leading a Bold Life programs with prostituted women and girls who had been sex trafficked. She has a short story in the book That Takes Ovaries written by her daughter, Rivka Solomon, and co-authored the play of that name with her, which has been produced at venues in the USA. Bobbi created one of the first plays of the Second Wave of the women's movement, How to Make a Woman, which ran for three years at Caravan Theater, Cambridge, MA where she was co-Artistic Director.
Bobbi has had experience mc-ing bold events and has invited new Rossmoor resident Jerry Gershaw to co-lead this event with her.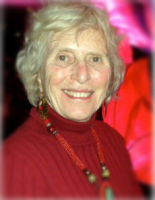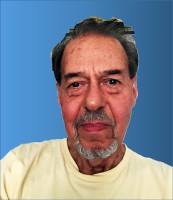 JERRY GERASH is a retired lawyer. Besides representing many gays and lesbians, he was also a gay activist. In 1972, he co-founded a gay liberation group in Denver. After hundreds of illegal arrests of gay men in early 1973 (using the notorious "Johnny Cash Special" bus), they organized the gay and lesbian community in a protest at city council. At the start of the Hearing, the president threatened to arrest all 350 protesters, but after four hours of speakers, city council was persuaded. They repealed four anti-gay laws, a first in the country. Jerry's lawsuit against Denver a year later resulted in halting the Vice Squad's discriminatory arrests, as well as ending their general harassment of the gay and lesbian community. From these and other early victories, Denver became a leading center for gay rights, spawning its role of gay rights advocacy. Eventually the Colorado case of Romer vs.Evans resulted in the U.S. Supreme Court ruling, for the first time, the right of gays and lesbians to equal protection (this case became the legal foundation for the right to marry victory). Jerry served on the BOD of the National Gay Task Force from 1974 to 1981.

Jerry made a documentary film, "Gay Revolt at Denver City Council and How it Changed Our World" about gay Denver's remarkable early successes, centered on the tapes of the 1973 city council hearing. The LGBT section of the American Library called it a "must see" for anyone interested in gay rights. For more information, see www.denvergayrevolt.com